---
BUSH LARK SAFARIS is a Maun, Botswana based company offering Birding, Photographic and Tailor Made Safaris into some of Southern Africa's finest wilderness areas including the now World Heritage listed Okavango Delta and the Moremi Game Reserve, the Okavango Pan Handle, Savute and Chobe River front and the semi arid environs of Nxai Pan, Makgadikgadi Pan and the Central Kalahari and beyond.
---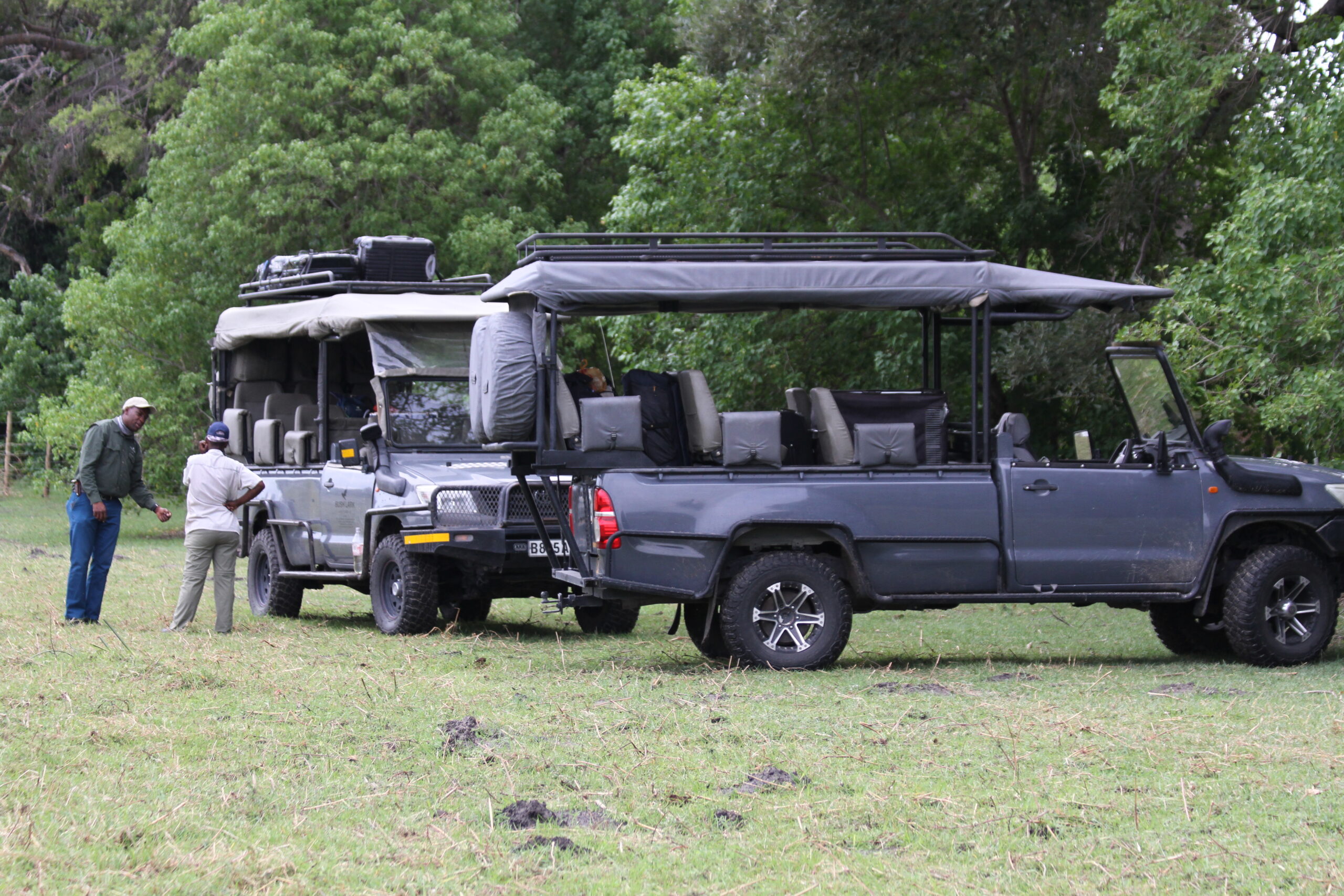 Our Safari Vehicles are the traditional customized open Land cruisers & Hilux D4D, SRX all 4X4 with folding windshields, all kitted with Professional Camera Mountings, and a fridge. Vehicles take 7 people Maximum per a safari, and at times due to demand, would run 2 Vehicles for all our Guests comfort. All vehicles are kitted with inverters to charge all electronic equipment, including cameras, Laptops, I phones and I pads.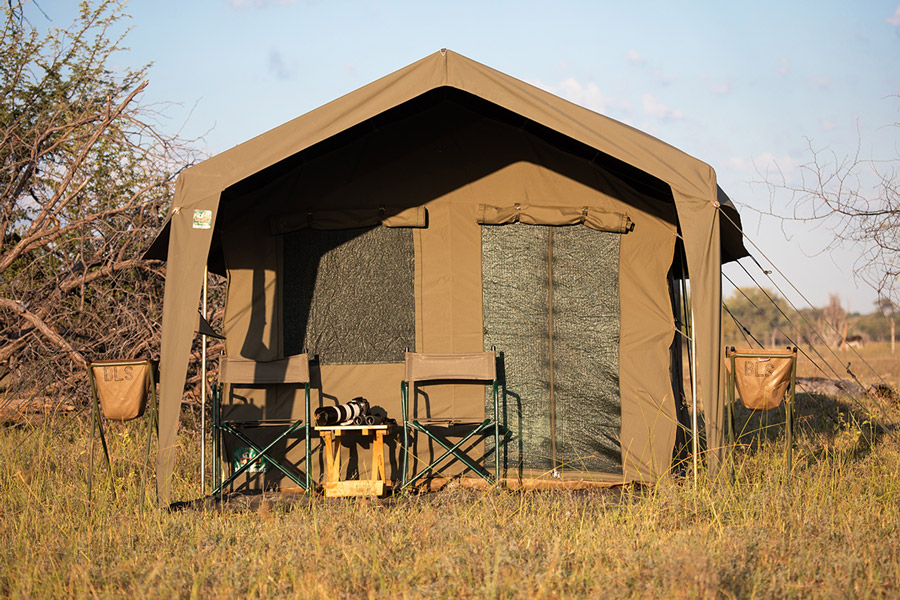 On safari you are accommodated in Sahara Deluxe tents that have an en-suite, open top bathroom and a toilet extension. With private facilities for each tent, Guests do not have to leave their tent at night to use the bathroom. Bathroom consists of a bucket shower and a short drop toilet. Two wash basins, a mirror and a towel rack.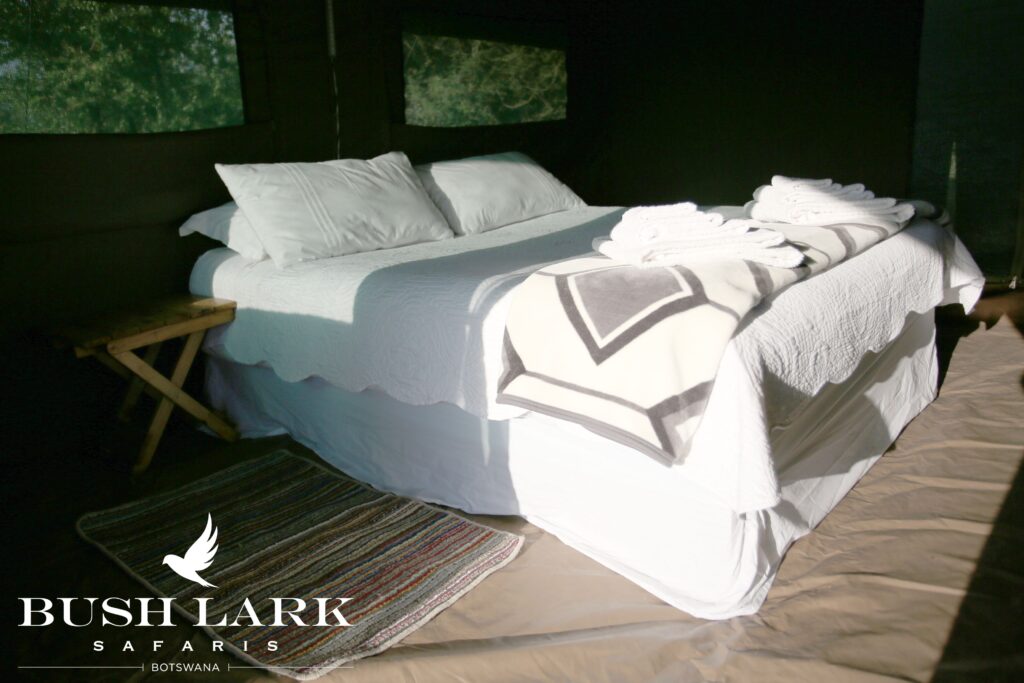 The sleeping area is a spacious 12 feet by 9 feet, fully furnished with steel cot/s, bedrolls with sheets, duvets, blankets in the winter and towels. Also in the tents is a rack to put your bag on. Both the sleeping area and the bathroom are illuminated by a 12v battery.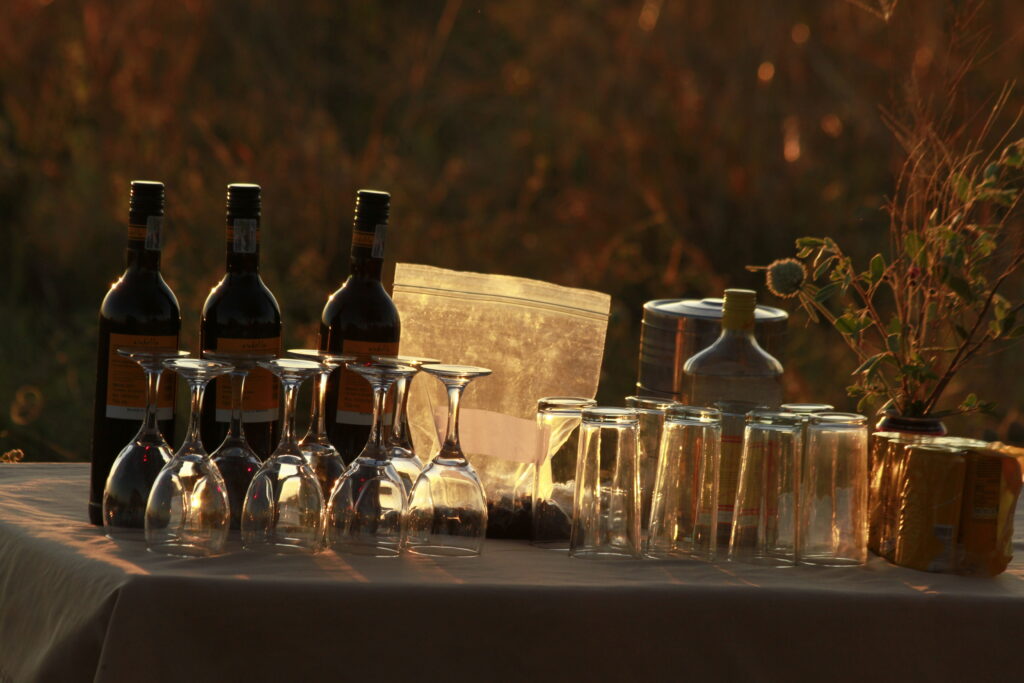 Lunch and Dinners are served under a large Mess tent 12m x 6m. This tent is the central part of the camp with easy access from all the tents. Early morning breakfast is usually served by the fire, and is a light affair. The Mess tent doubles up as a bar, with selection of Gin tonics, chilled wines and beer. There is tea station in the mess tent all day long, for tea lovers.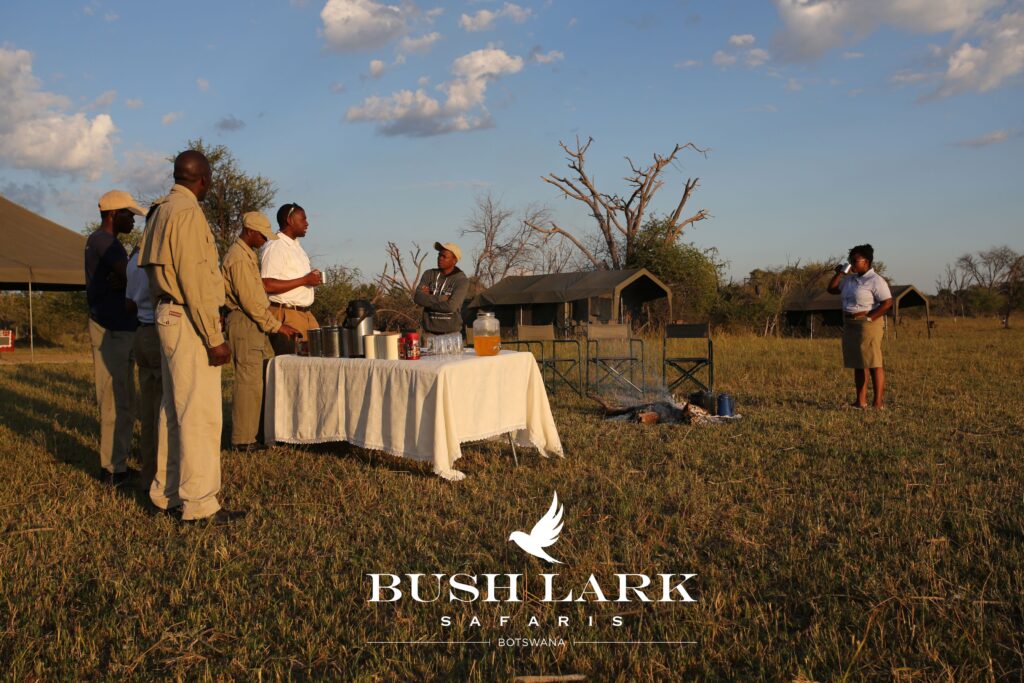 To complete the camp is the kitchen area, with its separate fire, and cooking area as well as the staff quarters. Meals are prepared in a separate kitchen tent, with the baking and roasting done over open fire.
---
View photographic guides
---
Gallery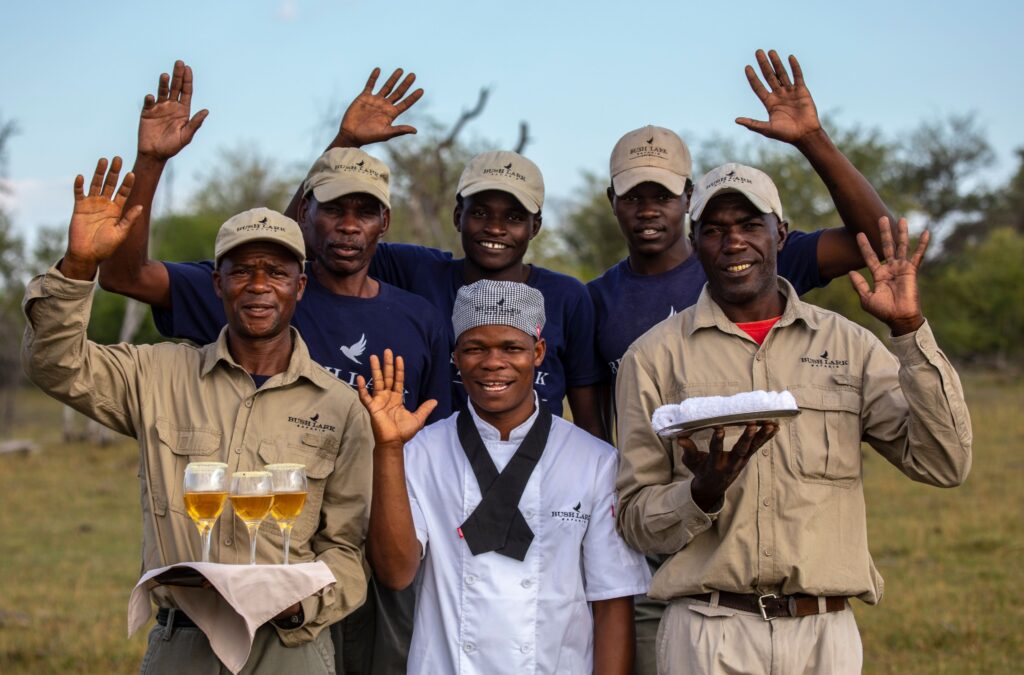 ---