BOTSWANA
---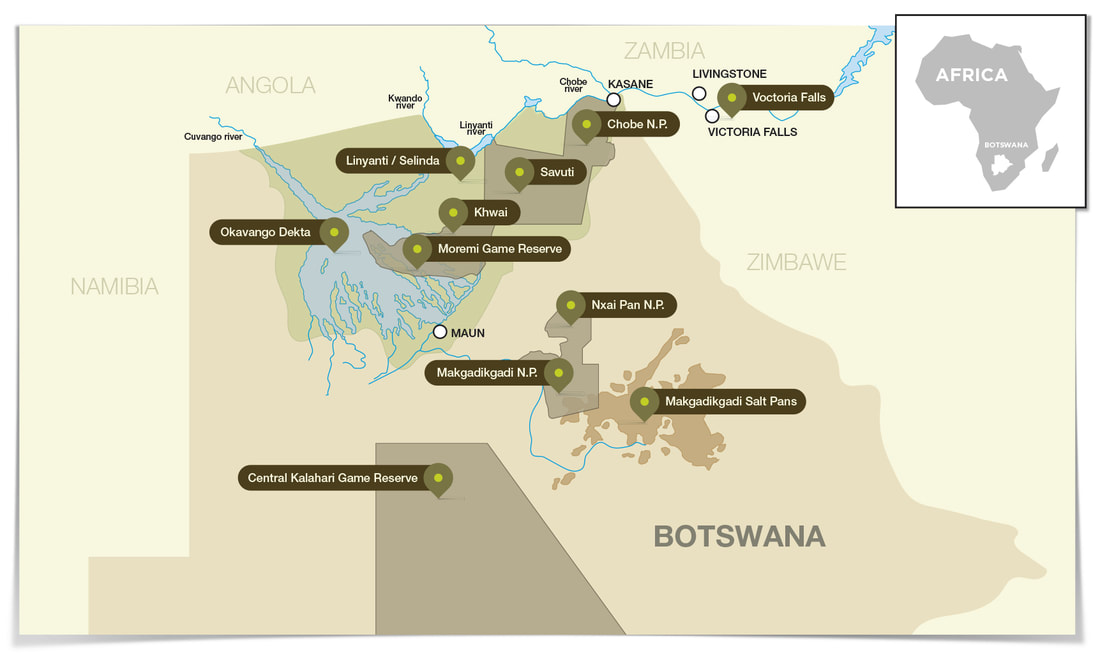 ---
Okavango Delta and the Moremi Game Reserve
A world heritage listing and a world-class game reserve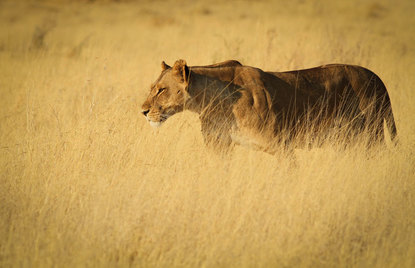 The Moremi Game Reserve offers protection of some 5500 km2 of pristine wilderness and is part of the 1000th World Heritage listed site – the Okavango Delta. A tapestry of landscapes with seasonal flood plains, permanent water channels and lagoons alongside the riverine. Mophane forests offer travellers an ever changing vista that holds an astonishing amount of bird, mammal, reptile and insect life. There are resident prides of Lions, strong densities of Leopard, African Wild Dog, Hyena and Cheetah. Elephants have a strong presence along with other herbivores like Hippos, Giraffes, Kudus and Impalas. It is easily described as a birders paradise with a number of big ticks for the International birder.
The Okavango Pan Handle is a must visit to help understand the ecosystem with birding and fishing opportunities galore.
---
Chobe River and the Savuti Marsh
Over the past 150 years, the Savute channel, which feeds from the Chobe/ Kwando river system to the north, has dried up four times.
5 years ago, the channel, having been dry for over two decades, sprung to life again transforming the area into a spectacular lush environment with huge numbers of game. It is here that African Lions hunt Elephants. The marsh itself is excellent for photography with clean open backgrounds. Also noted in the area regularly is African Wild Dog, who frequently den in the area, as well as high densities of very relaxed Leopards. Flocks of Great White Pelicans are attracted to the area at certain times of the yea,r along with congregations of Egrets and Storks; capitalizing on this rich food source in the marsh itself.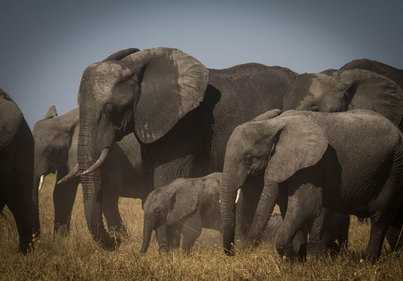 ---
Nxai Pan and Makgadikgadi Pans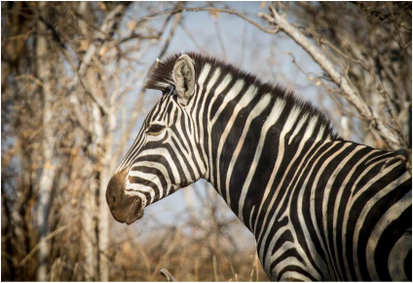 Nxai Pan is a less frequently visited part of Botswana and is noted for desert species such as Springbok, Oryx and Cheetah. It is one of the best places to see Cheetah but is also noted for Black maned Lions, Leopard and Hyena. The open environment of the pan allows for excellent photography most of which takes place at the water hole. Hours can be spent watching game come and go around the water hole including Kudu, Zebra, Wildebeest, Impala and Springbok. It is also a good place to photograph birdlife adapted to this semi arid environment including Ostrich and raptors such as Pale Chanting Goshawks.
You can also experience Makgadikgadi Pans, a huge saltpan system, with stunning birding opportunities, a chance to hang out with meerkats and a sleep out under the stars!​
---
Central Kalahari Game Reserve
The Central Kalahari Game Reserve is over 42 000 km2 and is one of the biggest game reserves in Africa. Our operation focuses on the northern part in Deception and Passarge Valleys where wildlife is significant for both bird, reptiles, insects and mammals. One of the best parts of the area is that it is remote and far from the crowds. It is best seen in the rainy or green season as we locals call it. Annual rainfall is not high in this semi arid environment and there is nothing quite like witnessing a big Kalahari storm.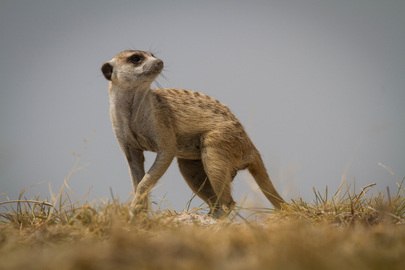 AND BEYOND
---
Namibia and Zambia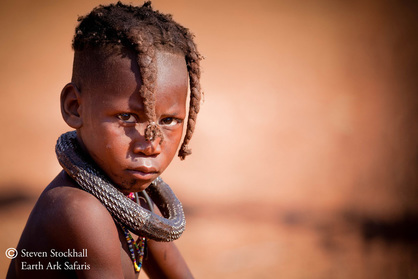 You can also travel to our neighbouring countries – Namibia and Zambia. Please look at some of recommended safaris on our safari page.
These two destinations are wonderful to add onto your Botswana as an extension or a combination. With so much to see and do in Namibia, it often warrants its own tour. Please drop us a line for more detailed information on what you can do.
---